On Time And On Budget, Or It's On Us.
That's right, we will finish your Software as a Service Software project on time, and on budget, or you don't pay until it is working the way you want.
100% Free. Zero cost, zero commitment.
Speak with one of our software entrepreneurs with experience on dozens of software projects
Don't have a mock up on slide presentation or mockup of your idea? No problem, we'll discuss the easiest way you can get one.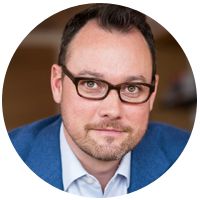 Todd Herman
Creator of The 90 Day Year Program
I've known the folks at OneStopDevShop for just shy of a decade. Geordie is one of the most focused and professional people I've worked with when he sets his mind on achieving a goal. They were instrumental in coming in and saving a software project I started that was costing me tens of thousands of dollars per month. They immediately rescued the project, got the team aligned towards an end goal that was going to help our customers and ultimately did it in a very short time frame, saving me a lot of time, money and effort.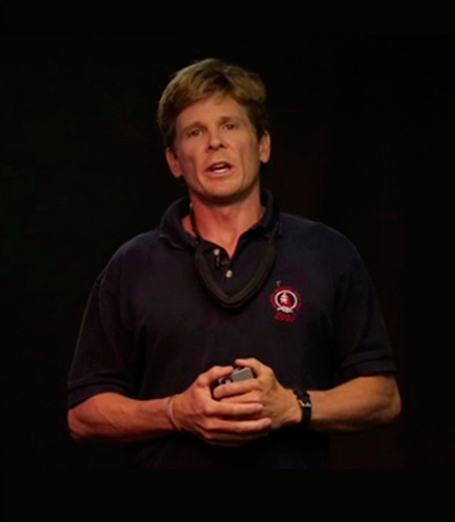 Would you trust a high school
dropout to perform brain surgery on you?
Absolutely not, you don't even need to think about it.
Well, why is it any different with your software project? You've worked hard on your idea, you've got everything together. Why trust the job to just anyone?
I'm Geordie Wardman, entrepreneur of 15 years, author, investor, multiple SaaS builder and owner. I've spent close to two million dollars on software, software services and software applications from so-called experts. I've had some successes, but I've also had some spectacular failures. When you fail in the software world, the failure can be so catastrophic that it can send your business to the software graveyard. I had to learn this the hard way when I decided to go with a firm from eastern Europe, sight unseen, based on references that they provided to me. Then it happened again with another developer from Asia, some other firms from India, and even from the good ol' USA. I've been burned by the best of them.
So what happened for me? Well, about eight years ago I found an excellent team, and I've cleaved to them barely sharing my secret except to the closest of mentors, colleagues and friends. I use them to build my own apps.
Everyone knows that the best developers don't need to list on freelance sites because they're too good to do so. It'd be insulting to list on a freelance website.
Everyone also knows that the best software builders would NEVER hire a freelancer at the risk of losing everything to this person if they mess it up.
If you're a startup working on your next big idea, losing TIME is worse than losing money.
You are ONE click away from
your million dollar software business.
The Danger Of Churn-N-Burn
My Horror Stories With Freelance Sites
Back to that brain surgeon thought…
Seriously, would you let someone of dubious quality perform a mission critical operation on your brain? Or even a more minor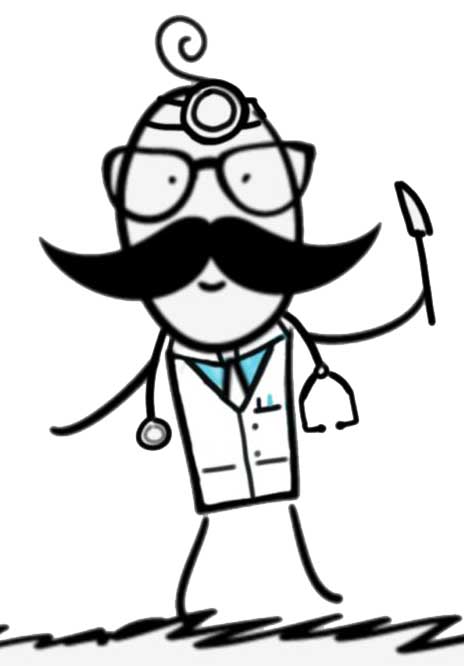 extremity, like your leg? Absolutely not.
So why is it any different with your mission critical software project? Think about what could go wrong if your freelancer messes it up? You could lose thousands of dollars, or be like me, and lose hundreds of thousands of dollars. Lose your customers. Lose your reputation as a business.
Well that's where I was 6 years ago when I started my first Software as a Service operation. I went on to Upwork, spent a few hours posting my very detailed job opportunity to the network. Posted my budget (mistake, because then vultures swarmed in on my project flooding it with aggressive bidders from India and Pakistan), and spent hours upon hours researching people's projects. Their reviews, their portfolios. Not only was it hugely time consuming, but when I hired the "top rated talent", a guy with a 98% perfect reputation on the platform who turned out to be a total flunkie.
It wasn't after a few other disaster software projects, even little ones, totally bombed that I swore that system was broken. You simply can not trust software programmers on freelance sites.
Why Upwork Doesn't Work
At Least Not For Software. Use At Your Peril.
If you think about it, freelancers are incentivized by
churning and burning through your project.
Listen to an experience my friend Maxie had with her first development team. Keep in mind, the time frame for this was November to May. That's for 9 months for a software project that was meant to last 2 months, and it had to be scrapped!
I hired a programmer from Poland, because I could get a very good rate. At the time I was inexperienced and because he was left unmanaged, unsupervised and his work unchecked, caused me a lot of grief. He began in November and began building the product on React. For the next 2 months, I didn't see any features being built. But I was advised patience as when anything new is being developed, there needs to be a lot of background work setting up the systems and such. So I didn't think anything of it.
By January/February I began to see new features being developed. In the beginning there were so many bugs. And there was a lot of resistance on how to fix these bugs. At the time, I was informed by my tech friend that it was normal to have lots of bugs in the beginning. So again, didn't recognise any red flags. And as someone who couldn't read code, there was no way I was going to know how bad the quality of code was.
By March/April – every feature that was built and every bug that was 'fixed' would create another 3 more bugs. It was at that time I started to realise something was wrong. Also it had been 8 months and we'd only developed 1/5 of the features that were on the MVP. I was in panic mode.
Maxie's project ended going even longer, and she was never able to salvage the project. The code was so bad, she had to write her investors and customers back, hat in hand, and scrap the entire project. She had lost everything. When I asked her about how she felt, she said it was the lowest point in her life, but if I can tell her story and just stop one person from doing it, she will be happy. (She's also now found a great team, and is crushing it, and all the stronger for it.)
The thing about software projects, at least with the dozens of successful ones I've been involved with, is they require team effort from the outset. Our development strategy is to involve the team in the vision from the beginning, have the engineers ask the right types of questions from the beginning of the project.
What are the primary benefits (not features) that your software will provide to your potential customers? Is the pain or frustration you are solving so great, that customers will pay you before you put in one piece of code? What is the ONE thing you are solving, so that any other feature is irrelevant or unneeded?
Do you really think a freelancer is going to ask you these types of questions? No. Of course, they're going to take your instructions, for better or worse, program as quick as they can to produce what you asked them to produce. And then move on.
And then, they disappear…
How We Work
Less Is More
We operate in a completely different business model from the start. Our main desire is rather than work with the cheapest developers, we work with high quality developers but still within your budget to build out a leaner product. By focusing on the core benefit, or core problem, we can help you eliminate as many of the features you think (or your customers think) are the must haves to what they really can't live without. We take on the vision of your product, and work with you to become your software partners, ideally even becoming a semi-permanent part of your team, ensuring the final success of your project.
In software development, LESS IS MORE. The simpler, the better.
We are NOT about building software to quickly move on to the next project.

Book A Call With Us
One Click Scheduling To Book Your Call
Schedule a call with one of our expert software entrepreneurs. People that have built their own successful software companies, that speak native English, and work 12 hour per day for easy scheduling. Whether you've never built software yourself before, or you are a fortune 500 company, we will get a quick overview of what your project is about. Our teams are always 100% available within 48 hours to start discussing your project so you can begin your planning process right away. During your call, you will be asked a series of Project Discovery questions to determine how far along the project is, and how soon you are able to start building.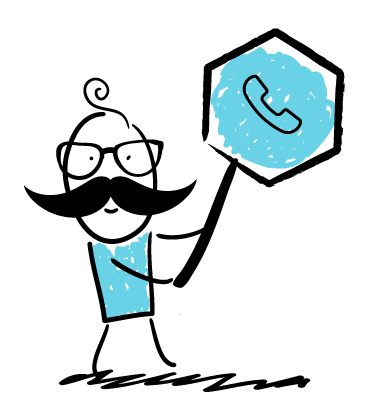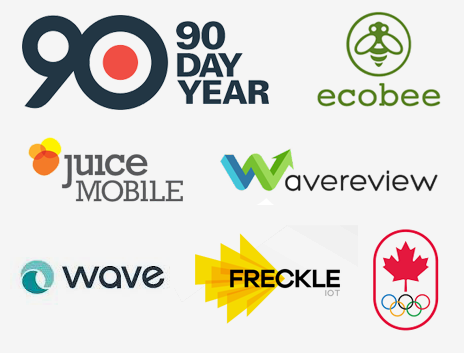 Your Dream Team
If You're Ready To Start Right Away, Let's Go!
We work with a robust and growing team, and no free lancers. Why? Because there are massive advantages to working with teams that all come to the same office every day, and work together as you need. You want daily stand up meetings? No Problem. You require a site visit for on boarding. We can arrange that as well.
Teams won't disappear on you and leave your entire project in jeopardy of complete failure by having a single point of failure (1 freelancer that has all the knowledge of your program in his head).
Teams have multiple skill sets, by design, and can bounce ideas off of each other. Freelancers, even part of a paid for service site, can not.
Teams can help to re-balance your costs by hiring a senior developer for laying the foundation, a junior coder for more menial tasks, and a quality assurance person for bug testing.

Ready To Start In 48 Hours
Start In 48 Hours OR Let Us Guide You To Getting Ready
We basically have two types of customers and we can handle them both seamlessly.
1) Those that already have an existing project, or a fully mapped out project.
We work with you to determine your exact software project needs. Are you wanting your project to be programmed in a certain language? We have development teams that can handle Microsoft Technologies (plus wordpress); ASP/C sharp, node.js, Frontend Java frameworks like React.js/Angular.js, Mobile development Ionic, React Native, Dynamic CRM, Azure cloud interface, Sharepoint, Business Intelligence, Power App, UI/UX designers.  We have teams that can do it all.
2) Those that have an idea, and funding but no mapped out project specs.
Whether you are experienced building software or not, you'll need some project specifications . All we need is a minimum of 5 days and we can take the vision you have, map it out into "User Stories", something one of our senior engineers can understand to translate it features, functionalities and benefits for your customers, and at the end have a stand alone Powerpoint, or Keynote presentation that you keep to use as you need.
Want to find out about our OneStop Slingshot Prototype Process?  Check it out HERE.

Work Risk Free
The First 30 Days Of Your Project Are Guaranteed
Once you've started working with our team, we will ensure the quality by protecting the first 30 days of the project.
I've worked with hundreds of developers over my 20 year long software career. The team I work with now is the best I've been able to find, and I'm not just talking about hard programming skills. There's a lot more to successful project development than just coding. We are a team that carefully vet our development teams, programmers and support staff to make sure that you only work with the best. We can handle a variety of specifications, time zones, and preferences. All based on your needs.
These are the types of teams that you'll not be able to find else where because they won't subject themselves to working with freelance sites. They are way too good for that, and they only want serious customers, and serious software projects. By using our services, that we use ourselves, and that have been checked through years and years of personal experience, you'll ensure that you can cut out the dead beat churn-n-burn freelancers that don't really care about your project.
We're now up to 45 developers, and growing. The developers all work in the same office, and we're used to working in a flexible agile process, to mitigate your risks. We can invoice on deliverables done on a per sprint basis. If the deliverable isn't complete to your satisfaction, you don't pay.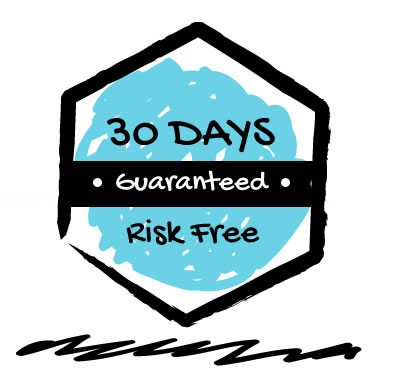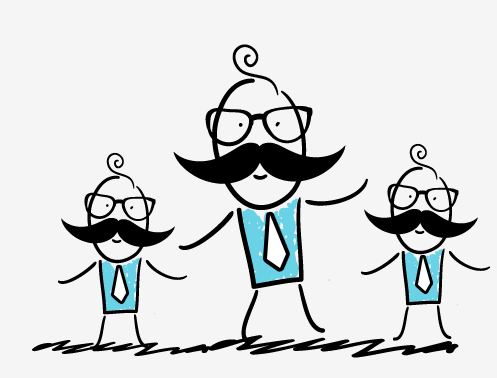 Become A Team
Make Your Developers A Full Time Or Part Time Part Of Your Team.
Ideally, by the time your software project is done, you'll be able to make us a permanent part of your team.
Our development teams are very much used to working full time with their customers, growing the software projects. In fact, this is our preferred type of client, a client that we know well, and we know the project well. Wouldn't this be ideal for you as well? You won't need to worry about taxes, health insurance, staff calling in sick. Just dutiful remote team members that can build full time or on an as needed basis. Terminate at any time, without the risk of having to pay severance, or hire them back when the project warrants. Zero risk, and zero obligations. What are you waiting for?
Speak with one of our software entrepreneurs with experience on dozens of software projects. Don't have a mock up on slide presentation or user stories of your idea? No problem, we'll discuss the easiest way you can get one. Be working within 48 hours with a top rated team.
What Our Customers Say
Real Developers, For Real Software Projects.
We have been working with the OneStopDevShop team since 2014 and we couldn't have gotten Clarity Wave where we are today without their help. They made sure to fully understand what we needed and they they took ownership of the project. We immediately felt like we were working with a partner rather than a vendor.
- Robert Moutal
Every time I work with TJ and the team at OneStopDevShop, they make me feel like they care as much, or more, about my project than I do! Not only are they attentive, they're careful to make sure things are built and represented in a way that reflects my personality and values. They listen and ask the right questions to make sure I am satisfied with the outcome.
- Amy Kauffman
If you are looking for a motivated, smart and capable individual with a can-do attitude, work with 1stop. Throughout our ventures with them, time and time again they have delighted me with their pleasant and refreshing attitude about life and work. The engineer that I worked with brings energy, enthusiasm and teamwork to the table. Look somewhere else for an order taker. But if you're after a problem solver with the skills and attitude to get the job done while having fun, look no further!
- Win Nyugen
Our Giving Back Programs
We Care About Other Stuff Too.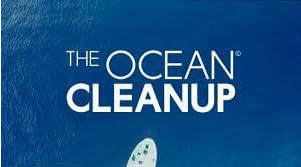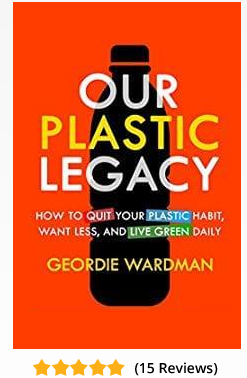 Remember I spoke about dipping into eCommerce too? Well, I started an eco friendly company that sells biodegradable products to replace everyday plastic consumables like plastic straws, and plastic toothbrushes. The reduction of plastic consumption is one of the greatest passions of my life and I've dedicated to commit monthly pledges, indefinitely, to the Ocean Clean Up Project. I've been working with this company now since 2015. I'm one of their largest continuing contributing donors, and I love their vision.
While I'm ramping down my eco products business, mostly because I was such a purist I couldn't stand selling products that were eco friendly, but were shipped with plastic tape, and plastic wrapping by Amazon that I decided that it was my plastic legacy would be less if I just sold software services. I feel so passionate about plastic pollution, I even wrote a book about it on Amazon.
It's a cause that I plan to continue giving back to, so you can feel confident that a portion of any project you pay our developers to build, will go to this worthy cause.
Let's Talk Now
So Really, What Is Holding You Back?
Speak with one of our software entrepreneurs with experience on dozens of software projects. Don't have a mock up on slide presentation or mockup of your idea? No problem, we'll discuss the easiest way you can get one. Be working within 48 hours with a top rated team. Choose your technology, we have programmers for all types of projects