So, What Types of
TECHNOLOGY


Can We Handle?
Basically, Everything.
100% Free. Zero cost, zero commitment.
Speak with one of our software entrepreneurs with experience on dozens of software projects
Don't have a mock up on slide presentation or mockup of your idea? No problem, we'll discuss the easiest way you can get one.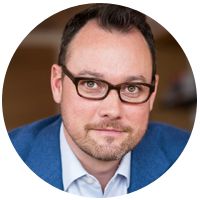 Todd Herman
Creator of The 90 Day Year Program
I've known the folks at OneStopDevShop for just shy of a decade. Geordie is one of the most focused and professional people I've worked with when he sets his mind on achieving a goal. They were instrumental in coming in and saving a software project I started that was costing me tens of thousands of dollars per month. They immediately rescued the project, got the team aligned towards an end goal that was going to help our customers and ultimately did it in a very short time frame, saving me a lot of time, money and effort.
At OneStopDevShop, we know it's a hassle to find a good vendor that you can trust.
One that you can work with on almost any item, no matter what the platform. That's why we focus on a multi-dimensional, multi-platform approach.
Why us?
Because after a decade of building our own software companies, working and developing our own software projects and for countless of our clients, building a network of hundreds of other founders, developer teams, we're in a much stronger position than you are.
Wouldn't you agree?
Based upon your needs we'll find you the right designer, UI expert, the best developer whether they be front end, back end, full stack, native mobile applications, database administrator, wordpress programmer, you name it, we have them on our team. Our development teams are custom tailored to fit your specific needs. Because we believe your idea is as unique as the team that needs to put it together.
We can listen and take in your specific needs and put together the perfect resource team to fit your custom needs.
Nope, not gonna leave you hanging with some flaky, freelancer that can vanish in the night leaving me, you, your code and your money in dust.
And while you may have heard of other agencies or sites that do the same, we're confident that the front end of those services are likely mid-level-support-specialists that regurgitate some corporate standard operating procedures during their kick-off call.
Not with Onestop Devshop.
When you speak with Geordie Wardman, you'll be speaking with a proven software entrepreneur. Someone that has already gone through what you're about to go through and is successful in their own right.
We can make sure we understand exactly what your needs are so we can set you on the right path.

What We Do
OneStop Slingshot Prototyping Process
Whether you have software that's already working but having problems with your current developers, or you have just the fuzzy glimmer of an idea, we can help you.
With our Onestop Slingshot Prototyping process (link to How not to gamble blog post), we can take you from simple idea to blown out, beautifully designed, clickable minimum viable product mockup. All within 5 days from the time you start your first conversation with us.

Believe me, by having this piece of gold, you could save yourself tens of thousands of dollars in miscommunicated, misrepresented, malfunctioning, malfeasances.  You'll truly be on your way to slingshotting your project to success.
Things we can work on with you include
Idea Validation

Market Research

Defining the costs for each aspect of your MVP

Feature vs Benefit Breakdown
We can work on this as a stand alone prototype to show other development teams, or work through the entire project to completion.
To get a full break down of our Slingshot Prototyping Process, click HERE.
Whether you have software that's already working but having problems with your current developers, or you have just the fuzzy glimmer of an idea, we can help you.

Design & User Interface
Has anyone ever asked you, so how do you want us to design this?
Well, they have me, and I hate this question.
I know what I like when I see it, and I can't tell you how to design it. You're the design experts, just do it and show me.
We can help you take what you know you like but can't quite define into words, and dazzle you with our intuitive, mind reading like design work.
Just like our programming prowess, we can handle most any type of design or user experience work.
Things we can work on with you include
Mobile Applications
Prototyping
Web Development & Web App Design 
UI/UX mockups   
User Experience Reviews
Software as a Service (SaaS)
Branding & Logo Creation
Smart TV's
Motion Design        
Wearables
Internal Applications

Development & Programming Chops
We wouldn't call ourselves OneStop Devshop if we didn't have the best and brightest devshops in town.
Of course, we wouldn't call ourselves Onestop Devshop if we didn't have the best and brightest developers in town.
We have scoured the best geographical locations around the world for top developers in the most important technologies. While we focus on .NET technologies, we also have experts in WordPress PHP programming, node.js, angular.js, react.js, native react for mobile application development, and open source technologies as well.
Do you have a specific budget in mind? Chances are, we can handle that budget too, without sacrificing quality.
Stuff We Do:
iOS Development
Android Development
Web Development
React Native
Backend Development
Artificial Intelligence
Machine Learning
Languages & Blockchain
ASP/C#/.NET

PHP Laravel, PHP Core, Other PHP frameworks

Java & node.js

React.js
Angular.js
Vue.js
Native React
Testing & Quality Assurance
It doesn't just stop with our programming.
Once your application, service, mobile app is built, we can make sure our dedicated in-house quality assurance department pours through every action, click, pixel, form submission and parsing of code so that everything is squeaky clean.
Our commitment is simple.
Stamp out all bugs until your software application is ready to take to your customers with the same type of confidence you'd want to walk down that aisle on your wedding day. Proud, sure, steady like you're making the most important decision of your life. Well, maybe not as important as that, but pretty darn close.
We Can Handle:
Product Exploration
Functionality Testing
Usability       
App Store Provisioning
Performance Testing
Security Testing
App Store & Google Play Optimisation
Claims Testing
User Testing
Localisation Testing
Security Testing       
App Store & Google Play Optimisation
Smart Contract Testing
Backup
Optimisations
Database Administration
Work Risk Free
The first 30 days of your software project are guaranteed.
Once you've started working with our team, we will ensure the quality by protecting the first 30 days of the project.
After all that, don't you think we can probably handle your software project?
Still have doubts?
Well, that's why we can offer you a 30 day guarantee. That's right, during the first 30 days if you have a problem with your development team or with anything at all, we will handle that problem immediately to satisfy your concerns. If we can't, we will transfer your project to another qualified development team, and refund the full amount that you may have or will have to pay.
We wouldn't offer this guarantee if we thought you'd have problems, but just in case, it's there for you to feel 100% comfortable in moving forward with us.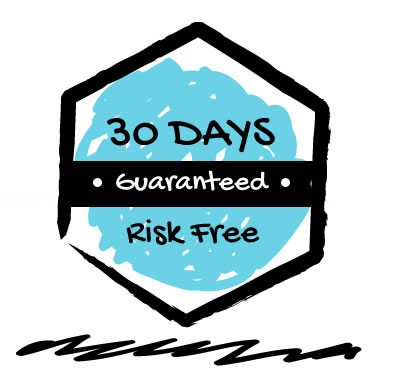 So, what are you waiting for?
Let's get connected today and get started changing the world with your software dreams today.
*** All of our software entrepreneurs have years of experience building their own software. There are zero costs in speaking with us, and no commitments. So, let's chat.
What Our Customers Say
Real Developers, For Real Software Projects.
We have been working with the OneStopDevShop team since 2014 and we couldn't have gotten Clarity Wave where we are today without their help. They made sure to fully understand what we needed and they they took ownership of the project. We immediately felt like we were working with a partner rather than a vendor.
- Robert Moutal
Every time I work with TJ and the team at OneStopDevShop, they make me feel like they care as much, or more, about my project than I do! Not only are they attentive, they're careful to make sure things are built and represented in a way that reflects my personality and values. They listen and ask the right questions to make sure I am satisfied with the outcome.
- Amy Kauffman
If you are looking for a motivated, smart and capable individual with a can-do attitude, work with 1stop. Throughout our ventures with them, time and time again they have delighted me with their pleasant and refreshing attitude about life and work. The engineer that I worked with brings energy, enthusiasm and teamwork to the table. Look somewhere else for an order taker. But if you're after a problem solver with the skills and attitude to get the job done while having fun, look no further!
- Win Nyugen
Let's Talk Now
So Really, What Is Holding You Back?
Speak with one of our software entrepreneurs with experience on dozens of software projects. Don't have a mock up on slide presentation or mockup of your idea? No problem, we'll discuss the easiest way you can get one. Be working within 48 hours with a top rated team. Choose your technology, we have programmers for all types of projects