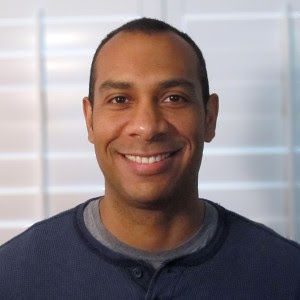 Ruben Gamez is the Founder of Bidsketch, a web application that's used by freelancers, consultants, and agencies to create professional-looking proposals. Bidsketch helps cut down on proposal writing time. 
Before that, Ruben Gamez was a Web Development Manager at a big payroll company. He has been in tech for more than 10 years and has been working on Bidsketch for about 5 years.
Here's a glimpse of what you'll learn:
[

01:50] Who is Ruben & what is Bidsketch?

[03:11]How Ruben went from working in web development to starting Bidsketch

[08:09] Why Ruben wanted to work for himself

[10:20] How Ruben adjusted his life to make way for the start of his business

[11:34] Freedom and why it took Ruben some time before hiring employees

[15:32] Ruben's involvement in entrepreneurial & community development

[18:27] How creating competition through people he has helped affected Ruben's philosophy on giving back

[20:10] The transition from bootstrapping to hiring employees

[22:47] The future of Bidsketch

[24:09] Ruben's business systems for working at higher level capacity

[29:24] Ruben's advice to entrepreneurs who are deciding whether to bootstrap or find investors
In this episode…
Ruben was helping a friend prepare a proposal, and this friend had never done it before. He researched looking for proposal templates they could use, something that could be plugged into Word, but didn't find anything. He realized that most searches were for proposal templates and not proposal software, and he saw this a really good opportunity to start as a side business.
In this episode, Geordie Wardman is joined by Ruben Gamez to talk about how he came up with the idea for Bidsketch, his involvement in community development, and the business systems he uses for his company.
Resources Mentioned in this episode
Sponsor for this episode…
This episode is brought to you by OneStop DevShop. They have 45 developers waiting to take your idea to fruition. If you want a reliable full-stack development team with top talent that costs half as much as in house developers, and you don't want to worry about managing freelance developers, get in touch with the OneStop DevShop team.
Their clients consider them an outsource CTO because they've ended up saving them thousands of dollars and saving their businesses from ending up in the software graveyard. They are the go-to company for creating SaaS applications in real estate, blockchain, eCommerce apps, and many more. 
Schedule a call with one of their expert software entrepreneurs, people that have built their own successful software companies, that speak native English, and work 12 hours per day for easy scheduling. Whether you've never built software yourself before, or you are a Fortune 500 company, they will get a quick overview of what your project is about.