I'm getting ready to launch a podcast.
When I first thought about doing this, I made the decision very quickly. It was an easy decision actually. I've been living in Europe now for about 4 years. Since I moved to Europe, I've been feeling a little isolated, since I live in a small mountain town. Podcasting is a great way or excuse, for me to chat with really smart and interesting people. Part of the launching of a podcast is getting exposure to potential listeners. That's where you come in.
I need your help with reviews, and subscribers. While the podcast doesn't have that many shows yet, it will soon. In order to have the best launch possible, I am hoping you can kindly leave a review. You can do so by following the below steps.
Step 1
Click on the link to the Big Break Software Podcast. Alternatively, look for the Apple podcast icon on your phone. It looks like this.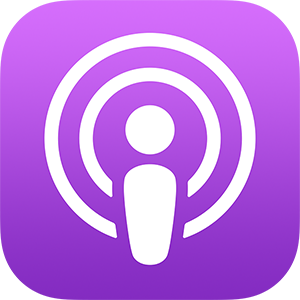 Step 2
Search for Big Break Software podcast. You'll see the logo. Click on the lobo.
Step 3
You'll see the Review and Ratings as the second tab. Click on Reviews and Ratings.
Step 4
Click on "Write a Review", and click on the star rating. It'd be great of course if you selected 5 stars! Thanks in advance for taking the time to do this. It really means a lot and is greatly appreciated.
That's it!
If you're on a Mac, the process is pretty similar. You can also click on the Big Break Software Podcast link, and then click on the open in Apple Podcasts (the desktop application).  Mine is in German because I'm in Switzerland, but it should say Open in Apple Podcasts.